Assistant Accountant/Department Head
How to: Post Transactions
Step 1: On the left navigation, click GENERAL LEDGER or click on the specific transaction type you would like to post.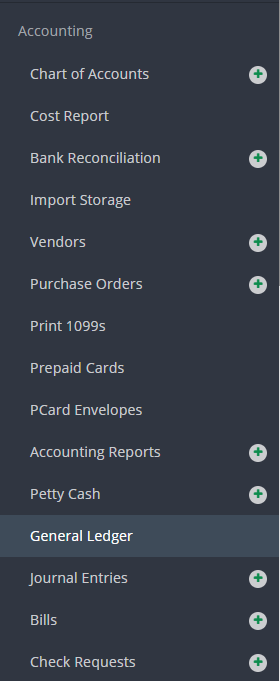 Step 2: Click POST from the Actions drop down menu next to the transaction.

All transactions showing in green across all grids in the project are unposted.
Step 3: Click CONFIRM.

An unposted transaction can be deleted. Once a transaction is posted, it can only be voided.
The posted transactions report will be available in the Reports Monitor automatically.