How to: Make Budget Changes
Step 1: Click COST REPORT on the left navigation.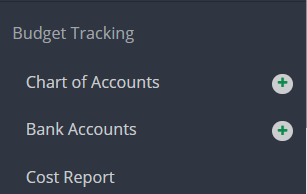 Step 2: Enter an Effective Date.

Step 3: Click MODIFY BUDGET.

Step 4: Make your changes in the Budget column.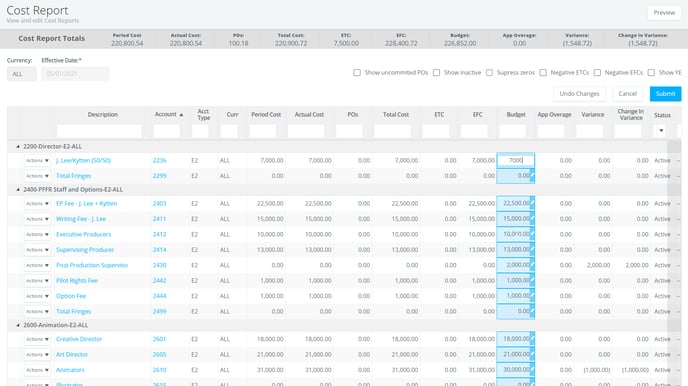 Step 5: Highlight a line(s) and click UNDO CHANGES to revert certain budget lines back or click CANCEL to revert all changes.

Step 6: Click SUBMIT to save changes.

Step 7: Click CONFIRM.

Modify Budget will not be an option once a period has been closed. If a period is closed, budget changes can only be made by editing the cost report worksheet. The budget and EFC will both need to be updated and variances will be created.