Step 1: Download your credit card transactions into an excel format from the respective credit card website.
Step 2: Click IMPORT STORAGE on the left navigation.
Step 3: Click DOWNLOAD TEMPLATE.

Step 4: Begin copying and pasting all the transaction detail from your credit card transactions excel sheet onto the "csv import template". Note, the GL Account and Vendor Code must be manually entered into the import template.

Step 5: Click UPLOAD CSV.

Step 6: Click UPLOAD and choose the template from where it is saved on your computer.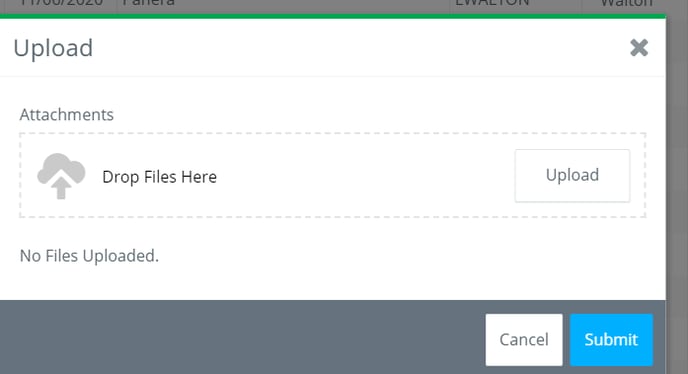 Step 7: Click SUBMIT.
Step 8: Click the + to the right of Journal Entries on the left navigation.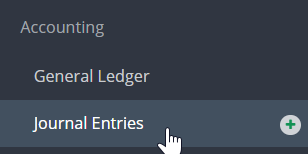 Step 9: Select the vendor from the drop down menu.

Step 10: Select the transactions in the Add Imports window then click ADD.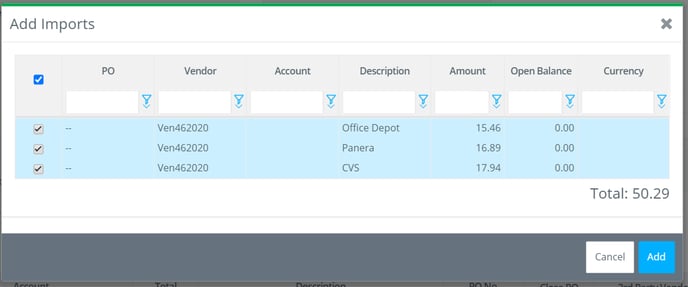 Step 11: Fill in all required fields in the Summary section.

Step 12: Enter the account for the credit card liability in the credit line that is created automatically.

Step 13: Add notes and upload files as needed.

Step 14: Click SUBMIT.