Currently available for CNB and JP Morgan, enable positive pay and a file of company checks will be sent to your bank on a daily basis and automatically compared to the checks presented to the bank that day.
You will need to contact your bank to set up the service and there is a small fee. Please also reach out to GreenSlate Support at help@gslate.com if you'd like to start using the functionality. GreenSlate will need to be introduced to your bank contact as authorization for GreenSlate to transmit the files will need to be given. After a test file has been sent and the Production connection is on, GreenSlate will contact you to let you know you are all set to start transmitting Positive Pay files.
If you'd prefer to download the positive pay file and manually upload to your bank, the file will be available via the Actions drop down menu after completing a bill payment.
Step 1: Click BANK ACCOUNTS on the left navigation.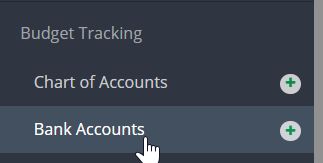 Step 2: Click EDIT from the Actions drop down menu next to the account you would like to set up or click ADD ACCOUNT if the account does not exist yet.
Step 3: Check the Enabled box for Positive Pay and fill out all required fields.

Positive Pay will be enabled by default when selecting JP Morgan Bank or CNB.
Step 4: Fill out all required fields in the Company Payer Information section if not completed already.

Step 5: Click SAVE.