Start Work Admin/Department Head
How to: Download Manager
Bulk download start work, timecards, and accounting transaction PDFs as needed via My Downloads.
Step 1: Click on the document type that you would like to download from the left navigation. For example, START FORMS.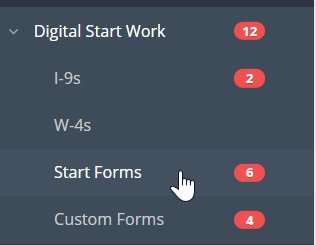 Step 2: Check the boxes to the left of the documents you would like to include in the download. Check the box at the top of the column to select all.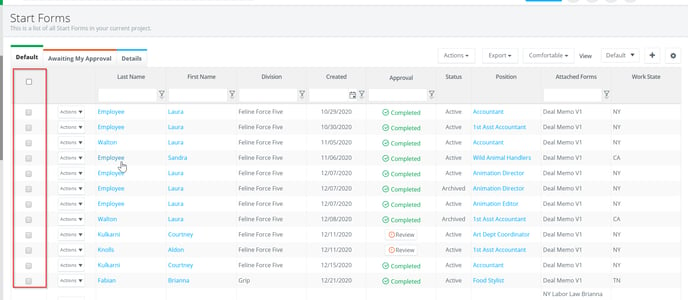 You must be on the Default or All tab to see the check box column on the left of the grid.
Step 3: Click DOWNLOAD (document type) PDF from the Batch Actions drop down menu.

Step 4: Click MY DOWNLOADS on the left navigation.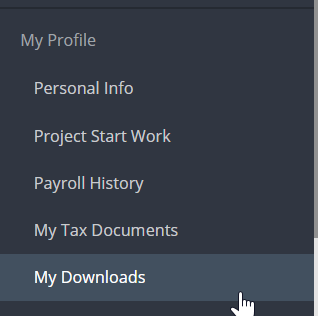 Step 5: Click on the file name or click DOWNLOAD from the Actions drop down menu.

The zip file will download automatically for you to open.