View approval flow steps, roles, and users who have access for each document in your project.
Please reach out to GreenSlate Support at help@gslate.com if you would like to request access.
Step 1: Click APPROVAL FLOW STEPS on the left navigation.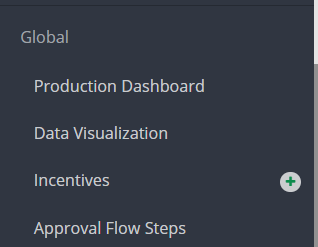 Step 2: Use the default tab views and filters to search for the project/approval flow you would like to review.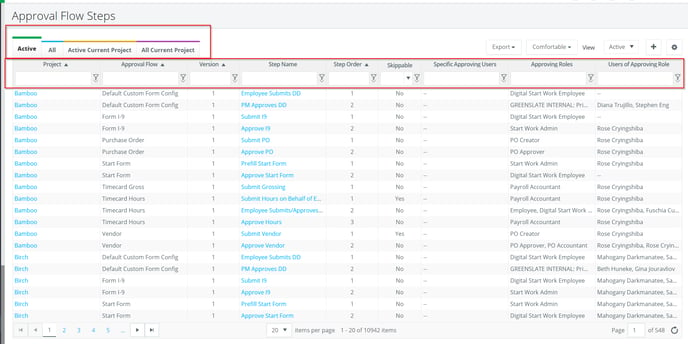 Columns:
Project: Project Name
Approval Flow: Document type
Step Name: This is customizable. Contact Support if you would like the step renamed.
Step Order: The placement of this step within the approval flow order for that document.
Skippable: Whether or not the step is required. Will show NO if the step is required.
Specific Approving Users: User is assigned on the step to approve as a specific user.
Approving Roles: Role assigned to the step to approve. Anyone with this role can approve on this step.
Users of Approving Role: All users with the role that is assigned on the approving step.