With GreenSlate, you can now generate and print your 1099s using your own computer and printer.
Step 1: Click PRINT AP VENDOR 1099s.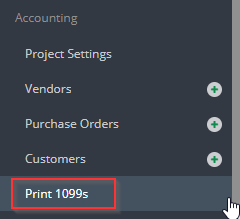 Step 2: Generate 1099 CSV file.
Step 3: Fill out all information in 1099 Client Info text fields.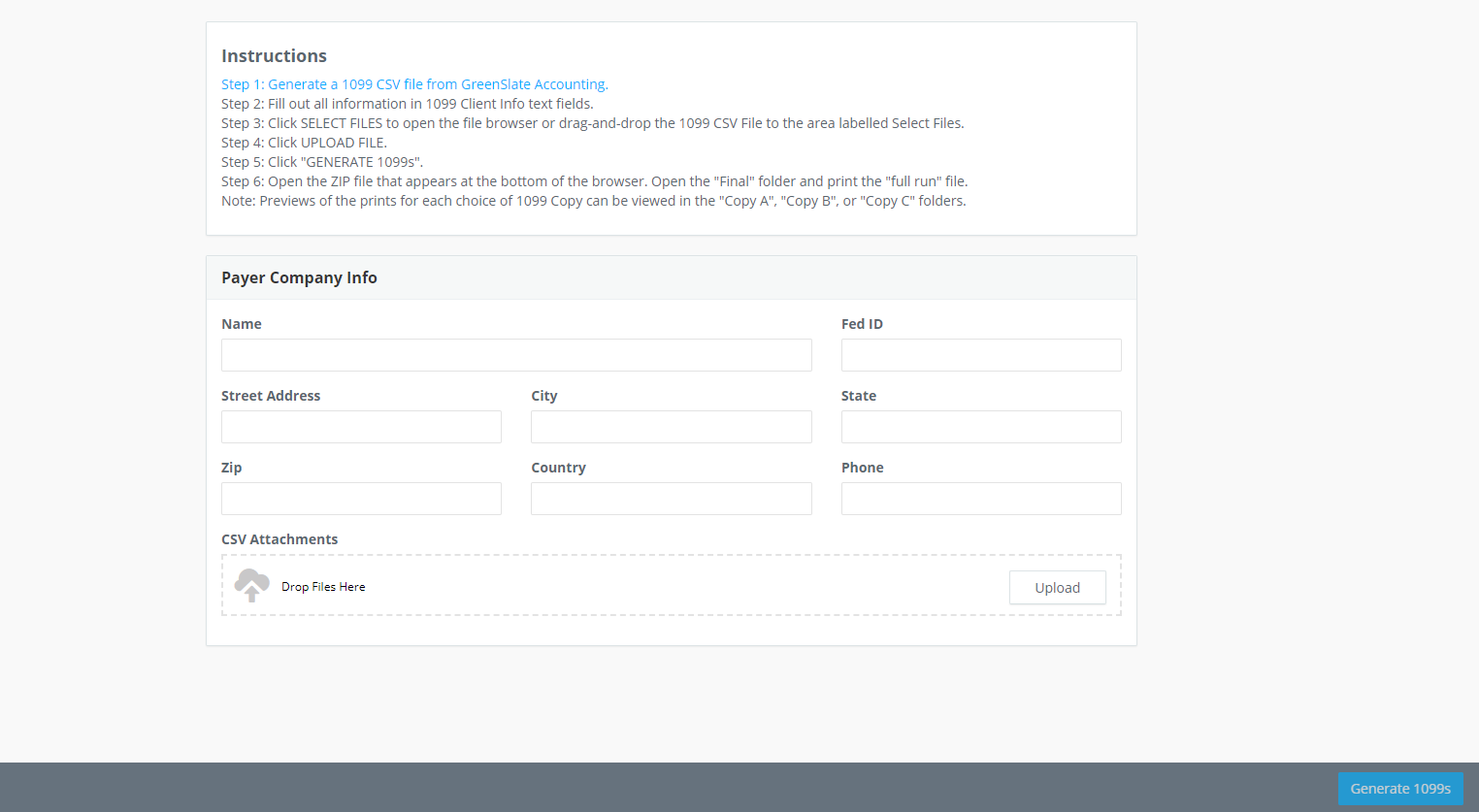 Step 4: Click UPLOAD to open the file browser or drag and drop the CSV file with the 1099 data to the area labeled CSV Attachments.
The file cannot have more than 50 lines. If there are more than 50 lines/vendors on the file, the file will need to be broken up into smaller files and uploaded/generated one at a time.
Step 5: Click UPLOAD.
Step 6: Click GENERATE 1099s.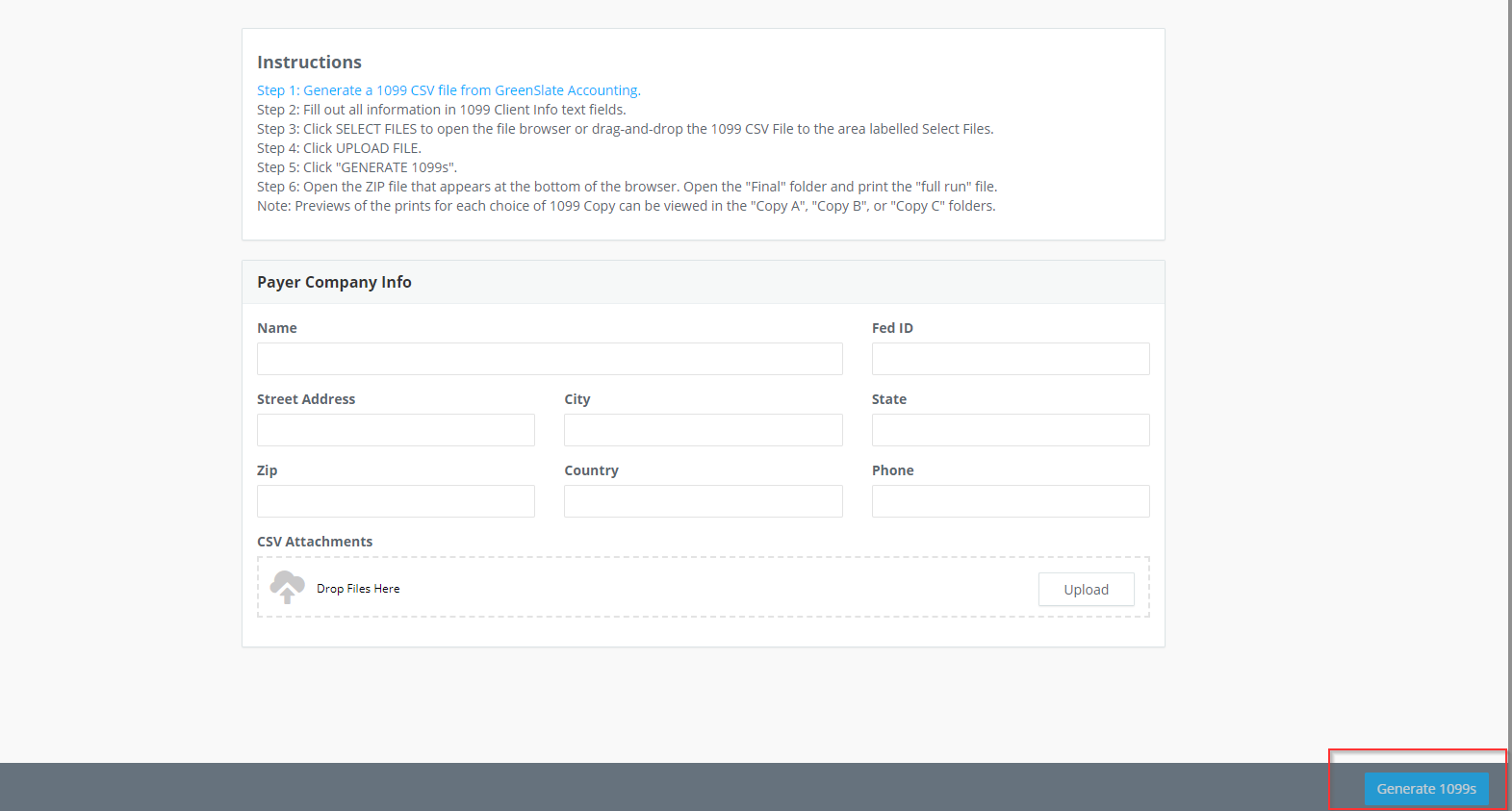 Step 7: Open the Zip file from the bottom left of the browser. Open the Final file and print. NOTE: Open the Copy files if you would like to see a preview before you print.

The 1099 MISC and 1099 NEC forms will both be generated.