How to: Set Up/Pay a CASHét Pay Vendor
Step 1: Click VENDORS on the left navigation.

Step 2: Click VIEW VENDOR PROFILE via the Actions drop down menu for the vendor you would like to receive ACH.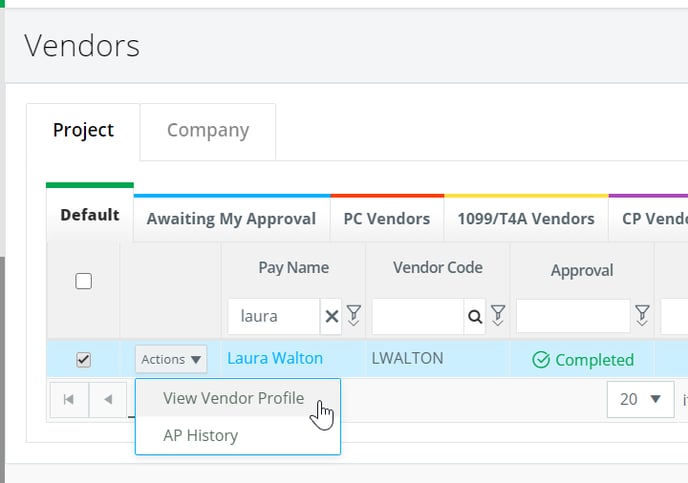 Step 3: Click EDIT.

Step 5: Check the Cashet Pay Enabled box.

Step 6: Click SAVE.

Step 7: Create a bill payment to pay a bill for that vendor and select Generate Payment File as the check type.

Step 8: Approve the bill payment.
Selecting "Generate Payment File", will generate the ACH payment once the Bill Payment is submitted and fully approve. If the bank account and/or vendor is not set up, the file will not generate.
Step 9: The file will be sent directly to CASHét for processing.