How to: Set Up Bank Account for CASHét Pay
Step 1: Click BANK ACCOUNTS on the left navigation.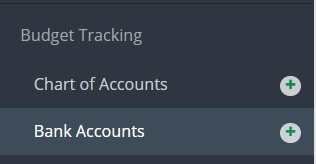 Step 2: Click EDIT from the Actions drop down menu next to the account you would like to set up or click ADD ACCOUNT if the account does not exist yet.

Step 3: Enter zeros in the account number and routing number then select CashetPay from the Bank drop down menu in the Bank Info section.

Step 4: Select ACH from the Payment File drop down menu in the Payment File Configuration section.

Step 5: Enter the Company Name in the Payer Company Information section.

Step 6: Click SAVE.